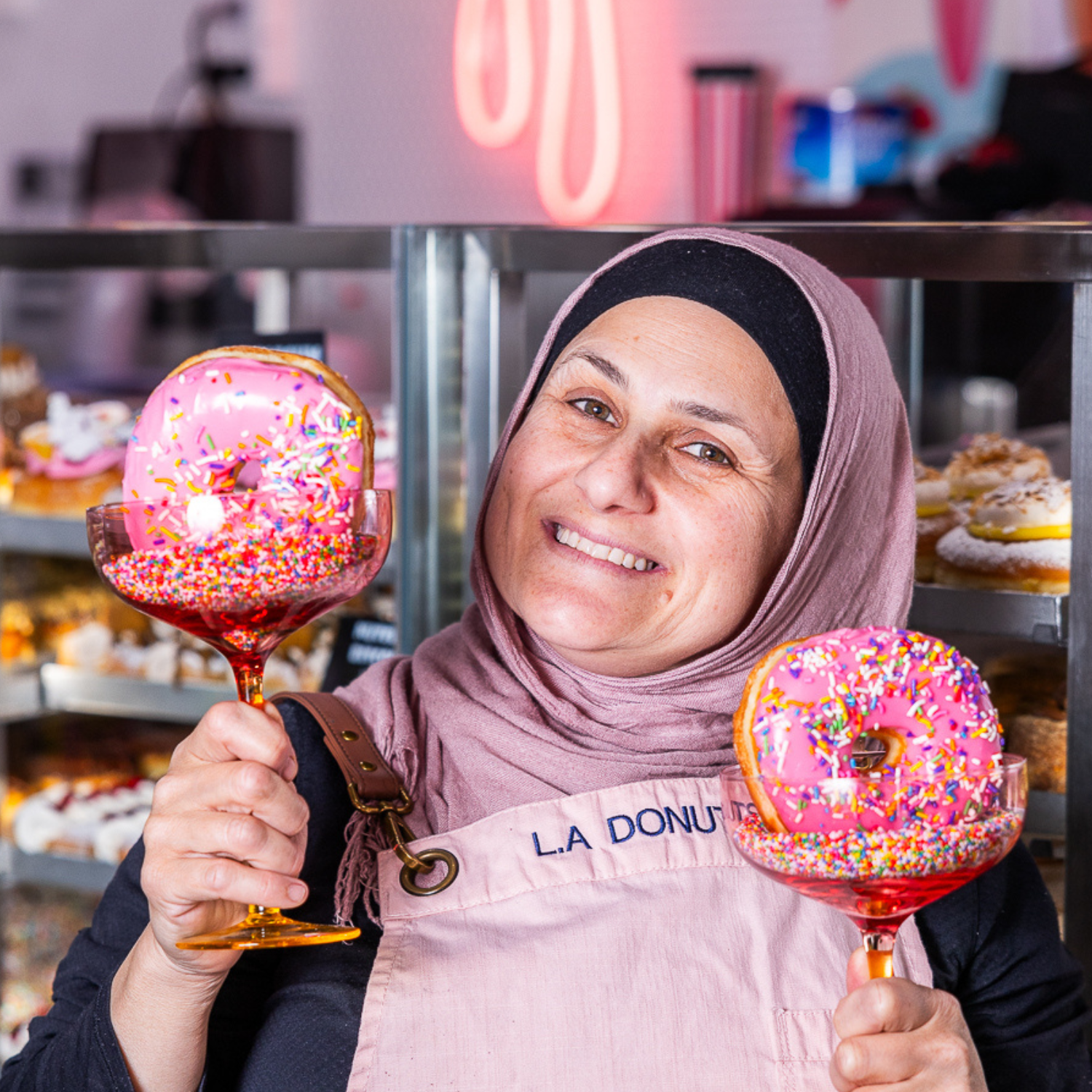 We've been making donuts since 2017!
LA Donuts is a family owned business founded by professional chef, Frida Deguise.
Since she was just a little kid, Frida has been (do)nuts about cooking, and at the age of 14 began her apprenticeship in the kitchens of some of Melbourne's trendiest restaurants. Imagine how exciting it was to begin a career cooking for celebrities like Kylie Minogue, Lenny Kravitz, Pavarotti and The Three Tenors!
And as much as she loved cooking and the creative environment of a cutting edge restaurant, the late-night-off-hours and shift work are not easy on anyone. So after more than 10 years, just as she became a new mum, Frida gave up her flourishing career as a chef to raise a family.
But once the kids got older and she wanted to get back to work (as a qualified chef) she couldn't really find anything with decent working hours. How to answer the call of her inner chef, and still have time for her family? LA Donuts!
CONTACT US
OUR STORE
Shop 2/328 King Georges Rd, Beverly Hills NSW 2209